Find Your Seat
Click on a photo icon to see the general view from that section.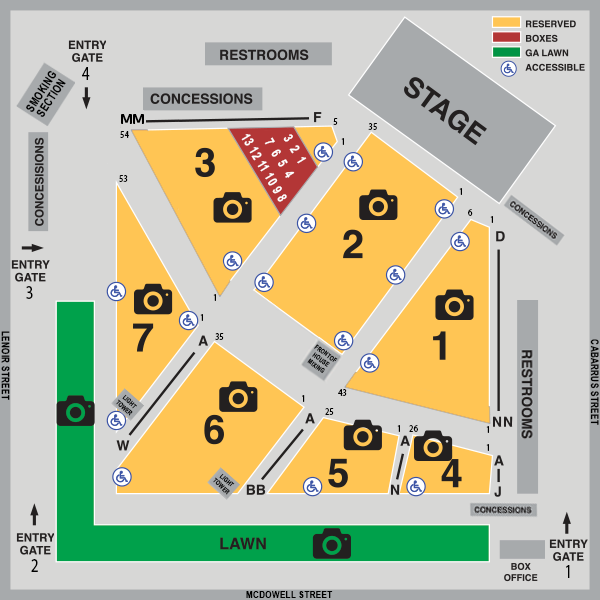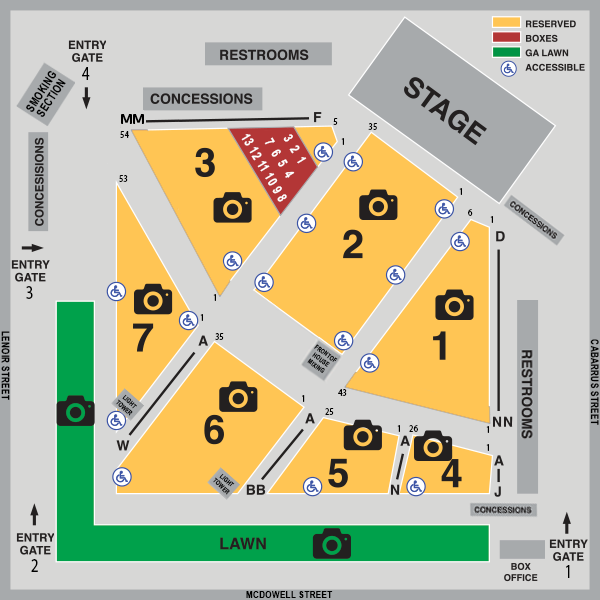 General Admission Map
Please note that only some shows offer General Admission tickets.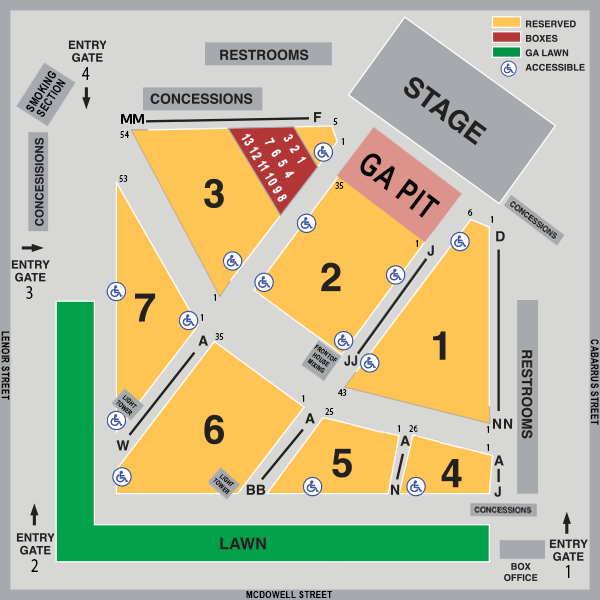 Accessible Seating Chart
Visit our Accessibility page for more information on purchasing accessible tickets and accessible features at Red Hat Amphitheater.
 

| Section # | Row Letter | Wheelchair Seat # | Companion Seat # |
| --- | --- | --- | --- |
| 1 | N | 16 | 15 |
| 1 | KK | 42 | 41 |
| 2 | F | 1 | 2 |
| 2 | E | 36 | 35 |
| 2 | S | 36 | 35 |
| 2 | U | 1 | 2 |
| 2 | JJ | 1 | 2 |
| 2 | JJ | 33 | 34 |
| 3 | M | 1 | 2 |
| 3 | JJ | 1 | 2 |
| 4 | H | 1 | 2 |
| 5 | M | 1 | 2 |
| 6 | AA | 16 | 15 |
| 7 | C | 1 | 2 |
| 7 | H | 33 | 32 |
| 7 | Q | 1 | 2 |