Your Safety is Our #1 Priority
Red Hat Amphitheater is proud to have expanded its already-stringent cleaning procedures in the wake of COVID-19. Without exception, our team is dedicated to go above and beyond to ensure the safety and health of our visitors and staff.
In addition to the protocols and procedures below, our staff are actively monitoring and engaged in the industry's best practices for attendee health. We have implemented the cleaning guidelines recommended by the CDC and State and local health agencies and required by the GBAC STAR™ accreditation.
We invite you to explore the ways we are keeping the venue safe for you and our community.
The Complex's Re-Opening Guide
The Raleigh Convention Center, Duke Energy Center for the Performing Arts, and Red Hat Amphitheater are GBAC STAR™ accredited. Our Complex is the first multi-venue accreditation in North Carolina.
GBAC STAR™ is the cleaning industry's only outbreak prevention, response and recovery accreditation for facilities.
This accreditation means that a facility has:
Established and maintained a cleaning, disinfection, and infectious disease prevention program to minimize risks associated with infectious agents like the novel coronavirus (SARS-CoV-2).
The proper cleaning protocols, disinfection techniques, and work practices in place to combat biohazards and infectious disease.
Highly skilled cleaning professionals who are trained for outbreak and infectious disease preparation and response.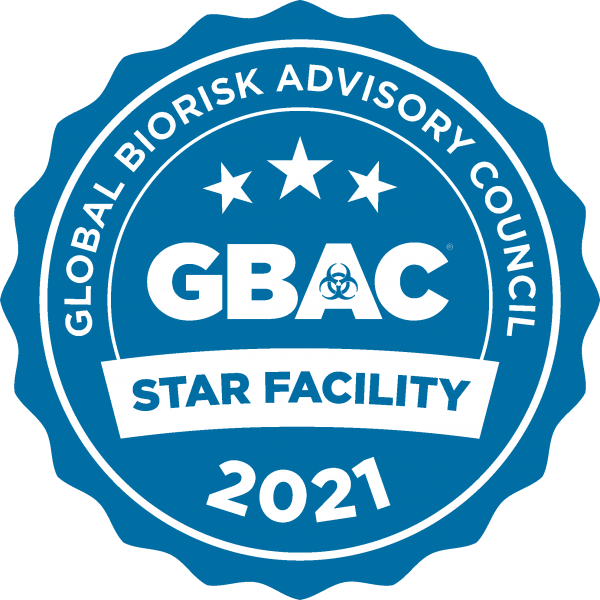 Although most of the cleaning in the amphitheater happens behind the scenes, our dedication to health and safety is always front and center.
The City is requiring City employees to be fully vaccinated from COVID-19 by September 17 or be subject to weekly COVID-19 testing. 
Disposable face masks are available for all staff members at all times.
Staff have been directed to wear face masks at work in public areas or in spaces where 6' social distancing is not possible.
Cleaning staff will be issued fresh gloves to avoid cross contamination of surfaces.
Completion of the Count on Me NC COVID-19 statewide business pledge and training courses.
Cleaning protocols to avoid and prevent cross contamination of surfaces.
More rigorous and continual cleaning and disinfection of frequently touched surfaces, such as door handles, handrails, push plates, interior and exterior elevator buttons, desks, countertops, point-of-sale terminals, keypads, tables, chairs, seats, beverage stations, water fountains and dispensers, vending and ice machines, and trash receptacles.
Increased and updated staff training on the thorough cleaning of restrooms, including partitions, mirrors, fixtures, countertops, toilets, urinals, paper product and soap dispensers, floors, door handles, knobs, baby changing stations, sanitary product containers, and handrails.
Increased signage throughout the facility to remind visitors and staff to wash hands and practice social distancing.
Centerplate, our in-house caterer, leads the way in food safety and thoughtful food preparation. While there is no evidence that COVID-19 or other respiratory viruses can spread through food, Centerplate has taken the following steps.
Our Team
Increased training for all team members
Completion of the Count on Me NC COVID-19 statewide business pledge and training courses
New, targeted cleaning solutions, including CDC-recommended level products
Increased number of sanitizing stations
Increased cleaning schedule
Three-ply surgical masks and gloves for all staff
Food Service
Individually packed meals
Modified buffet services
Specialized packaging
Adapted menus
Reduced Contact with Shared Surfaces
Touchless payment options
Point-of-sale barriers
Wrapped silverware
Single-use condiments
If you have concerns related to food safety, please contact the Centerplate Health Ambassador at 919-996-8675.