Red Hat Amphitheater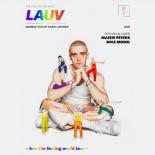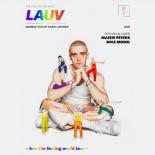 San Francisco-born Ari Leff jumped from piano to viola to jazz to electronic before settling into his suave singer-songwriter role as Lauv. He started out on piano and viola, before picking up a guitar at the age of 11. By high school, he was diving into jazz, but it wasn't until he ended up at New York University studying music technology, that he found his muse—and his spirit animal. He adopted the moniker Lauv, meaning "lion" in Latvian, a nod to his mother's heritage. "Lion" is also the Hebrew translation of his first name Ari, and he happens to be born a Leo, too. 
He's since embraced this name fully, quickly roaring onto the music scene, first with 2015 single "The Other," a throbbing electro-R&B ballad, which landed on Spotify's Global Top 100 list. He soon released his debut EP, 'Lost in the Light,' showcasing his velvety, evocative pop, and signed to Dr. Luke's imprint Prescription Songs. Still, Leff was seeing his biggest successes as a writer and producer for other artists. He helped pen Billboard Hot 100 hit "No Promises," recorded by Cheat Codes and Demi Lovato, as well as "Boys" by Charli XCX. But he was saving his most romantic romps and wistful melodies for his biggest project to date: his own debut album, or rather, playlist.
On the heels of releasing the synth-soaked soother "I Like Me Better," which became Lauv's first Hot 100 single, he soon found himself on tour with Ed Sheeran, then headlining his own world tour in 2018. That same year, he compiled 17 of his own songs for 'I Met You When I Was 18 (The Playlist),' a polished and playful pop collection of teenage dreams and lovestruck tragedies brightened by his smooth R&B vocals and dreamy electronics—think Coldplay's melancholic anthems mixed with The Weeknd's sad-boy seductions.