Red Hat Amphitheater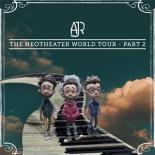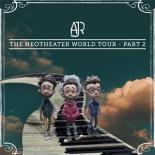 NOTE: Tickets for this event are only available online. Tickets cannot be purchased at the Red Hat Amphitheater Box Office.
New York-based brother band AJR is generating significant buzz with their unique blend of barbershop harmonies, dubstep beats, and internet-savvy lyrical references. The trio's success with debut single "I'm Ready" has inevitably drawn comparisons to fellow brother outfit Hanson, but AJR's eclectic sound and DIY approach put them in a category all their own. From bright handclaps and playful samples to energetic ukulele and guitar strumming, AJR have crafted an endlessly creative sound that always leaves fans wanting more on their unforgettable tours.  

AJR is comprised of brothers Adam, Jack, and Ryan Met. The native New Yorkers got their start as street performers, playing covers of songs by the Beach Boys and Vampire Weekend in parks around Manhattan. The brothers released their  debut single "I'm Ready" in 2013, tweeting it out to a number of celebrities in the hopes of getting discovered. The tactic worked -- the song caught the eye of SIA, who helped AJR secure a management deal. As the group's reputation continued to grow, they made their first TV appearances with performances on Good Day New York and VH1's Big Morning Buzz show. In late 2013 AJR released the I'm Ready EP, a solid debut that earned them opening slots on tour with big-name acts like Demi Lovato and the Wanted. A rising young act with talent to the gills, AJR have ticket buyers eagerly awaiting their upcoming tour dates.
San Diego-based band almost monday got their start playing self-booked shows in their hometown, soon drawing a rabid following on the strength of their larger-than-life energy, effortless charm, and sing-along-ready anthems. Since forming in 2015, best friends Cole Clisby (guitar), Dawson Daugherty(vocals), and Luke Fabry (bass) have gone from performing in the back room of a local surf shop to collaborating with Mark Needham (an engineer/mixer/producer known for his work with The Killers and Imagine Dragons). Signed to Hollywood Records in early 2019, the trio now introduce the world to their brand of alt-pop: irresistibly fun and impossibly feel-good, but full of genuine heart. 
With each member now 21 years old, almost monday's origins lie in the near-lifelong friendship between Dawson and Luke, who grew up playing music together. After crossing paths with Cole while surfing, the three multi-instrumentalists headed into the garage and started dreaming up songs with a distinct surf-rock feel. Once they'd built up a body of work, almost monday tracked down Mark Needham online and emailed him an invitation to an upcoming gig, a shot-in-the-dark move that ended up forging a close musical partnership. Soon enough, Needham connected the band with producer Simon Oscroft, who helped them create their first batch of recordings. During a D.I.Y. show at an airplane hangar less than a year later, almost monday caught the attention of Hollywood Records, and quickly scored their record deal.
Made with Needham and Oscroft, almost monday's debut material artfully mines such influences as Coldplay, Oasis, The 1975, and Frank Ocean while revealing the many eclectic elements that inspired them to make music: Cole's passion for punk (sparked in part by attending countless blink-182 and Foo Fighters shows as a kid), Luke's longtime love of The Beatles, and Dawson's childhood exposure to seminal alt-rock bands like U2 and The Smiths. almost monday instill each song with the same unstoppable joie de vivre they bring to their onstage performance. "At some point I started dancing really crazy at our shows, and I feel like it helps the whole crowd to put their guard down and let loose," says Dawson. "That's what we want for our music in general: to give everybody that feeling of dancing alone in your bedroom, where you're not self-conscious at all -- you just feel completely free to be yourself."